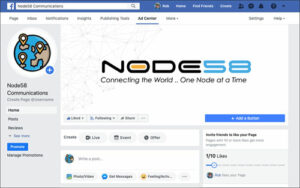 A recent survey of social media marketers from around the world found that the main challenges businesses face when trying to build their presence on social media are not having enough resources, lacking a formal strategy, building a community of followers, and tracking results.
If your business faces some (or all) of these challenges, then consider investing in a social media marketing project.
NODE58 offers Business to Customer (B2C) Social Media Marketing services.  Set up of websites, Facebook page, ads, and content management.