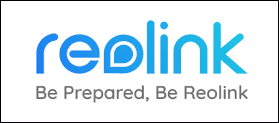 If you are looking for a feature rich surveillance camera that is totally wireless for power and Internet then the Reolink Argus Pro camera is for you.  Install anywhere to get the exact view you need either hidden away, or in plain view to make it obvious any suspicious characters are being watched!
Product:  Reolink Argus PRO  – Security Camera ($100-$110 CDN)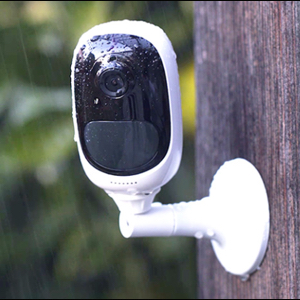 Features/Benefits:
Totally wireless for both power and WIFI enabling it to be installed anywhere without worrying about cables.  It runs on rechargeable batteries and uses your home network WIFI (2.4 GHz).
High resolution (1080p Full HD) video camera in the daytime and Infrared Night Vision for nighttime (33ft range).  Wide angles lens allows for a very wide field of view.
PIR (passive infra-red) Motion Sensor which detects any motion and then triggers an alert directly to your phone via text or email and/or optionally triggers the internal siren (75db).
Two-way audio to hear any noises or voices and if necessary talk-back to visitor.
Through your phone you can monitor live any of the cameras and can see and hear for quite a wide area. (130 degree wide angle)
Any motion event triggers video recording to either the Micro SD card in the camera or directly to the "Cloud" for instant viewing.
Easy adjustments for perfect viewing area.
Optional Solar Panel for non-stop recharging ($35 CDN).
After using these cameras now for over 5 months here are my Pros/Cons: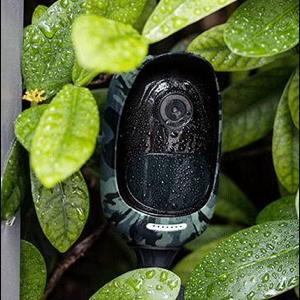 PROS (here are the things that I really liked or at least worked as advertised):
Price.  Compared to other cameras of this quality, these were quite inexpensive.
Wireless.  I moved them around to find the absolute best viewing area including a perfect view of my front door and patio but also down the side of the house.
Video 1080p HD.  Very clear video in bright daylight and in low-light situations it changes into Night Vision mode.
Microphone.  Crystal clear sound for both street noises or people talking.
App. I love the app that comes with the cameras and allows me to configure many different things on the camera, including temporarily disabling the motion sensor while I'm working in the area.  The app works on my phone or on my desktop computer.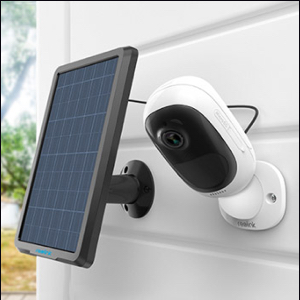 CONS (here are the things that I really did not like or didn't really work as advertised):
Batteries.  Taking the cameras down to recharge the batteries can be a pain in the butt.  They need to be recharged every 4-5 weeks.  (I would recommend purchasing the solar panel).
Motion not always detected fast enough.  The recording wasn't as fast to start as I had hoped.  If someone were to run onto our front entrance and steal a package, by the time the camera caught the action it was too late as they had already left.  It did very well if someone was loitering at the front door or ringing the doorbell.
General opinion:  I love these cameras! .. sometimes I turn on the desktop app and just watch what's happening in my front or back yard.  Right now my 2 cameras are pointing mostly at my house but I might get a third one and point it down the road, since I am the Block Watch Captain, I may need to keep an eye on any suspicious characters in our neighbourhood!
Company: Reolink Digital Technology Co Ltd.
Website: www.reolink.com
About: Reolink, a leading provider of home security products and camera solutions, has been dedicating to delivering advanced, high-quality consumer security cameras/systems and reliable solutions for home and businesses since 2009. The company specializes in innovative video surveillance technology, as well as designing and manufacturing a full line of innovative video surveillance products. The products range from PoE and wireless security cameras/systems to wire-free battery-powered security cameras, which are widely used in home surveillance, business surveillance, baby monitoring, etc. Reolink products are available and sold worldwide, providing video surveillance and protection for millions of homes and families.
Buy this on Amazon.com: https://amzn.to/2YlQsBX