Every Canadian household needs to prepare a Family Emergency Plan which will help you and your family know what to do in case of an emergency.
Most likely household emergencies would be:
House Fire or Neighbourhood Fire
Accidents and Injuries
Poisons and other Dangerous Material Exposures
Smoke and Carbon Monoxide Contamination
Crime or Theft of property or person

British Columbia faces many potential weather threats with the most likely scenarios being:
Heavy rains causing flooding and leakage.
Lightning storms causing power outages and fires.
Heavy winds causing trees down and power outages.
Freezing rains and sleet causing hazardous driving condition.
Heavy snowfall and extreme cold causing power outages, hazardous driving conditions and forced shelter in-place.
The province of BC is unique in its geography that makes a disaster scenario more likely in the following areas:
Marine: Ocean, Lake, and River accidents that may cause flooding, tsunami, strong currents, hypothermia, and other water sport accidents.
Mountains: avalanche, slides, backcountry events, driving hazards, flooding, etc.
Forests: getting lost in the backcountry, wildlife, wildfires, falling trees, etc.
Earthquakes: although most earthquakes are relatively minor, the threat of "the big one" always is on our minds since we live on the San Andreas fault line and are "due" for a super earthquake.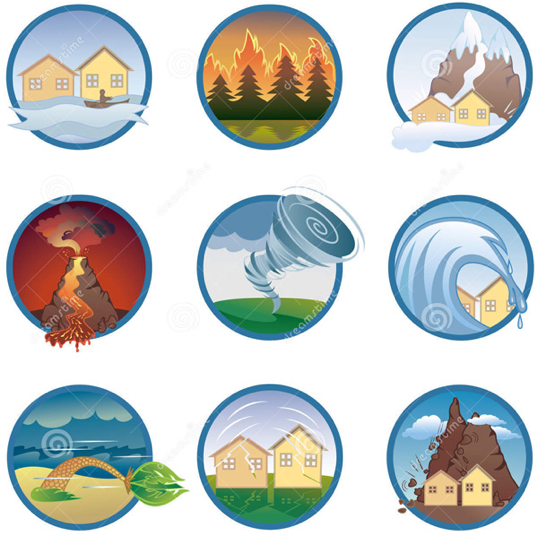 Each threat scenario brings a different action plan, which may include a home evacuation, shelter in-place, home defense, or get home from disaster.